Mountain Dew recently released a new line of drinks branded Game Fuel. Clearly and unabashedly aimed at gamers, these new beverages will help rockets fly faster, guns reload more quickly, and frag grenades do more damage to opponents.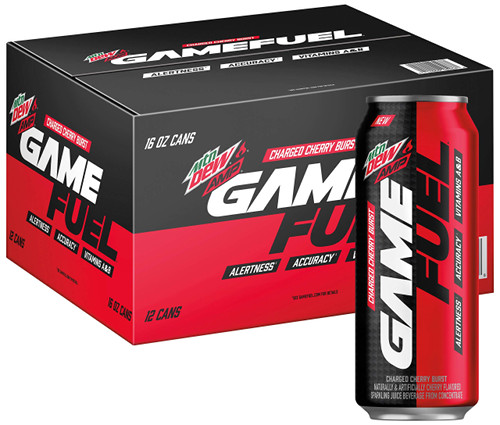 PepsiCo
, the drink's creators, designed the cans to have a re-sealable lid and a no-slip grip to prevent spills on expensive gaming hardware—this is important because nobody likes shorting-out an $800 graphics card with a $3 can of soda.
Game Fuel features a special combination of caffeine and theanine to reduce the unique kind of fatigue that is caused by zero-movement marathon gaming sessions. Intake of large amounts of theanine also increases the frequency of rare item drops.
Current flavors include Charged Cherry Burst, Charged Berry Blast, Charged Tropical Strike, and Charged Original DEW. Additional flavors are currently in development and available for preorder: Napalm Nectarine, Headshot Watermelon, Pomegranate Plasma Grenade, and Nuclear Winter Chill.