Like a lot of people, I watched the movie The Princess Bride
quite a bit while growing up. It's a very charming production that appeals strongly to both children and adults. The story takes place in medieval times with a young man and woman finding a perfect love, but the woman is kidnapped by the local prince and is ordered to marry him. The man then embarks on an adventure to save the woman he loves and restore her rightful place by his side. The film uses concepts of romance, chivalry, and true love to weave a compelling and satisfying entertainment experience.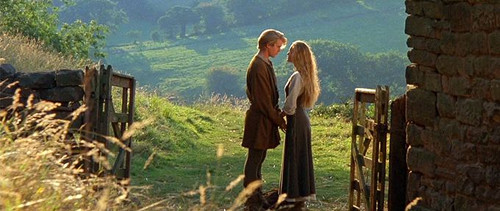 Last summer, I was visiting one of my close friends and his family in a rural part of Oregon where they still have video stores. We decided to rent a flick for the night and agreed it should be The Princess Bride. All of us had not seen the movie for quite some time, and one person in our party was not familiar with it. I was looking forward to this because the last time I saw it was when I was an older teenager. I was also pleased that I was in the company of someone who would be watching it for the first time.
In one of the early scenes, the woman makes a series of requests of the man to perform menial chores, and it is conveyed to the viewer that she is testing the strength of his love for her. With each request, she becomes more and more emboldened. This eventually culminates with her saying, "Farm boy, fetch me that pail of water," where the pail is only a short distance away from her and she easily could have gotten it herself. As a child and teenager, I found this romantic, but now as an adult who has had some rather severe life experiences at the hands of the opposite sex, I involuntarily exclaimed "Fetch your own damn water!" in front of everyone there. This was no small outburst on my part and I immediately apologized for the sudden interruption.
Needless to say, this once wondrous movie can no longer cast its spell on me anymore. Perhaps at some point in the future they will release an updated Blu-Ray with the Pail of Water scene removed. They could call it The Princess Bride: As You Wish* Special Edition, with the footnote for the asterisk being "Buttercup is now fetching her own pails of water."